Minnesota patients with PTSD now have access to medical marijuana! 
Last update: August 1, 2017
MPP teamed up with local allies in 2016 to petition the Minnesota Office of Medical Cannabis to add PTSD to its program as a qualifying condition. The petition was successful, and beginning on August 1, 2017, Minnesota patients suffering from the condition can finally access this medicine!
While Minnesota's medical cannabis program continues to improve, it still has serious limitations, including its failure to allow whole plant cannabis. It instead allows only extracts and other preparations, which are more costly and which many patients find do not work as well. MPP and our allies are continuing to petition to make the law more inclusive — including to allow patients with nausea, Alzheimer's, and autism to qualify.
Please sign up for our alerts so you can stay involved to make sure the program serves patients well.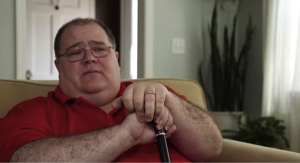 ---
No major changes to Minnesota's marijuana laws during the 2017 legislative session
The Minnesota Legislature concluded for the year on May 25, 2017. While several bills were introduced seeking to improve the state's medical cannabis program or to set up a system of regulation that would allow adults to consume cannabis, no major legislation was enacted. Because Minnesota does not have the ballot initiative process, if you want to see marijuana regulated like alcohol in the Land of 10,000 Lakes, you have to ask your lawmakers to take on the issue. Click here to send an email to your state senator and state representative to let them know that now is the time for Minnesota to end cannabis prohibition!
Until marijuana cultivation and sales are regulated, marijuana consumers have to go to the illicit market — which can mean exposing consumers to hazardous pesticides. That also means Minnesota is missing out on badly needed tax revenue and good jobs. Please let your lawmakers know that now is the time to end prohibition and embrace a responsible system of taxation and regulation. The power is in their hands; ask them to do the right thing in 2018!
---
Learn about Minnesota's marijuana laws
In 2012, there were 12,051 marijuana-related arrests in Minnesota. Sixty-two percent of those arrests were for marijuana possession. While the penalty for a first offense of possessing a small amount of marijuana in Minnesota is a $200 fine and mandatory drug education, having two ounces could land Minnesotans in jail for five years! These arrests hit minority communities the hardest. According to data from the ACLU, African Americans in Minnesota are nearly eight times as likely to be arrested for marijuana possession as their white neighbors!
Ask your lawmakers to remove penalties for adults who choose to use, possess, or purchase marijuana and to create a system that regulates and taxes the production and distribution of marijuana similarly to alcohol. You can learn more about Minnesota's marijuana penalties and enforcement by reading this report by Jon Gettman, Ph.D.