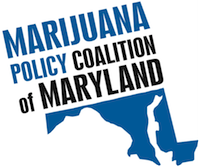 Maryland Legislature Overrides Gov. Hogan's Veto of Bill Intended to Fix State's Marijuana Decriminalization Law; New Poll Shows Most State Voters Support Broader Reform
SB 517 removes criminal penalties for possession of marijuana paraphernalia, which was not included in the 2014 law that decriminalized simple marijuana possession
53% of Maryland voters support regulating marijuana like alcohol, according to new Gonzales Research poll
ANNAPOLIS — The Maryland House and Senate voted 86-55 and 29-17 Thursday to override Gov. Larry Hogan's veto of a bill intended to fix the state's marijuana decriminalization law.
SB 517, introduced by Sen. Bobby Zirkin (D-Baltimore County), removes criminal penalties for possession of marijuana paraphernalia. The measure also imposes a new civil fine of up to $500 on public cannabis consumption. Gov. Hogan vetoed the bill in May 2015, after it was approved 32-13 in the Senate and 83-53 in the House of Delegates.
Maryland adopted a law in 2014 that was intended to decriminalize simple marijuana possession, but it did not include marijuana paraphernalia.
A new poll released Thursday shows that the majority of Maryland voters support broader cannabis policy reform. A statewide survey of 818 registered voters conducted by Gonzales Research and Marketing Strategies found 53% favor a change in Maryland law to allow marijuana to be regulated and taxed similarly to alcohol. Only 43% were opposed. The poll was conducted Jan. 11-16 and has a margin of error of plus or minus 3.5%. The full results are available at www.mpp.org/Md2016poll.
Statement from the Marijuana Policy Coalition of Maryland, which supported SB 517:
"An overwhelming majority of Maryland voters do not want citizens to be subjected to jail time and a lifelong criminal record simply for using marijuana. The continued criminalization of paraphernalia in practice meant that people with small amounts of cannabis were still being arrested throughout the state, sometimes for nothing but the plastic bag containing the cannabis. This unfortunate shortcoming will now be fixed, thanks to the courage and support of our lawmakers.
"Gov. Hogan's excuse for opposing this bill was misinformed, and we commend the legislature for seeing through it. We hope they also recognize that the people of Maryland want to go beyond decriminalization. Until cannabis is legal and regulated for adults, Marylanders who choose to consume a substance that is safer than alcohol will still be unfairly targeted for fines, too often in a racially biased way. Regulating cannabis like alcohol is the best policy option."
# # #
The Marijuana Policy Coalition of Maryland includes the ACLU of Maryland, African American Democratic Club of Montgomery County, Baltimore County Young Democrats, Baltimore Student Harm Reduction Coalition, CASA de Maryland, Criminal Justice Policy Foundation, Demand Progress, Equality Maryland, Harford County Young Democrats, International Women's Cannabis Coalition-Maryland Chapter, Job Opportunities Task Force, Labor Network for Sustainability, Law Enforcement Against Prohibition, League of Women Voters of Maryland, Libertarian Party of Maryland, Maryland Green Party, Marijuana Policy Project, Maryland Cannabis Industry Association, Maryland Justice Project, Maryland NORML, Maryland United for Peace and Justice, Maryland Working Families, Medical Cannabis Advocates of Maryland, Maryland State Conference of NAACP Branches, Montgomery County Civil Rights Coalition, Montgomery County Young Democrats, Our America Initiative, Students for Sensible Drug Policy, United Food and Commercial Workers (UFCW) Union Local 400, and Veterans for Peace, Phil Berrigan Memorial Chapter.
Learn more at http://www.MarijuanaPolicyInMd.org.
###
Founded in 1995, the Marijuana Policy Project (MPP) is the nation's leading cannabis policy reform organization. MPP has played a central role in passing dozens of cannabis policy reforms in states across the country, including 10 successful cannabis legalization campaigns, and also works to advance federal reforms.