FOR IMMEDIATE RELEASE
Monday, April 3, 2017
Contact: Violet Cavendish
vcavendish@mpp.org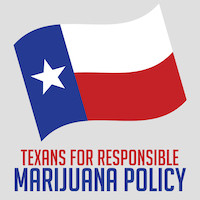 HB 81 received bipartisan approval in the House Criminal Jurisprudence Committee on Monday and will soon be scheduled for a full House vote; the measure would remove the threat of arrest, jail time, and a criminal record for possession of up to one ounce of marijuana
AUSTIN, Texas — A proposal to reduce penalties for marijuana possession in Texas received bipartisan approval from the House Criminal Jurisprudence Committee on Monday and will soon be scheduled for a full vote in the House. The measure passed by a vote of 4-2, receiving support from two Democrats and two Republicans.
HB 81, authored by committee Chairman Joe Moody (D-El Paso) and Rep. Jason Isaac (R-Dripping Springs) with 37 co-authors, would remove the threat of arrest, jail time, and a criminal record for possession of up to one ounce of marijuana and replace them with a civil fine of up to $250. Under current Texas law, individuals found in possession of less than two ounces of marijuana can be arrested and given a criminal record, and they face up to six months in jail and a fine of up to $2,000.
"This is a bipartisan proposal that represents a moderate shift in how Texas manages low-level marijuana offenses," said Heather Fazio, a spokesperson for Texans for Responsible Marijuana Policy. "The state's current policy of arresting and jailing people for simple marijuana possession is completely unwarranted. Law enforcement officials' time and limited resources would be better spent addressing serious crimes.
"No one should be saddled with a lifelong criminal record simply for possessing a substance that is less harmful than alcohol," Fazio said. "Texans overwhelmingly agree that the punishment for simple marijuana possession should be reduced to a simple fine."
There were 61,749 marijuana possession arrests in Texas in 2015, and there were more than 418,000 from 2010-2015, according to the Texas Department of Public Safety. The ACLU reported in 2013 that African Americans in Texas are 2.3 times more likely to be arrested for low­level possession offenses than whites, despite consuming marijuana at about the same rate.
More than two-thirds of Texans (68%) support reducing the penalty for low-level marijuana possession to a citation and $250 fine, according to a June 2015 University of Texas/Texas Tribune poll. Only 26% are opposed.
# # #
Texans for Responsible Marijuana Policy is a broad coalition of organizations, activists, and community leaders dedicated to realizing effective, efficient, and evidence-based marijuana policies in Texas. For more information, visit https://www.TexasMarijuanaPolicy.org.
###
Founded in 1995, the Marijuana Policy Project (MPP) is the nation's leading cannabis policy reform organization. MPP has played a central role in passing dozens of cannabis policy reforms in states across the country, including 10 successful cannabis legalization campaigns, and also works to advance federal reforms.