Bridget is a cannabis regulation and policy expert, and VP of Government Relations for Weedmaps. At Weedmaps, Bridget leads the company's policy work, partnering with medical cannabis and veterans' groups, legislators and community groups to ensure patients have safe and convenient access to cannabis.
Through previous non-profit work with incarcerated individuals, Bridget has seen first-hand how minority communities were disproportionately impacted by the War on Drugs. And after 15 years of working in government relations, campaign management, and public policy and strategy, Bridget joined the cannabis industry to affect and guide equitable and inclusive legislation for decriminalized cannabis, ensuring diverse voices have a seat at the table.
Prior to Weedmaps, Bridget spent a majority of her career working in the transportation industry, working to increase investment in transportation and progressive transit and community development policies.
Bridget is a graduate of Fairfield University, and holds a Master of Public Policy from George Washington University. A mother of three, Bridget lives in Orange County with her family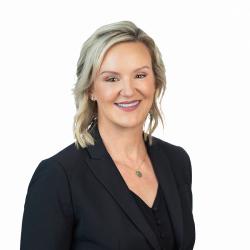 Bridget Hennessey
Member