Sal's unique resume has allowed him to build a diverse set of experiences and business and political relationships to help your organization thrive. As the Colorado State House Minority Leader he drafted many of the first cannabis regulations in the world; and he continues to be a nationally recognized cannabis reform leader today. Sal also worked heavily on environmental issues in the State House, passing legislation to create the Fountain Creek Watershed District and to protect Pinon Canon. Sal championed criminal justice reform and worked to create permanent funding for transit and rail in Colorado. Sal helped lead a fight to raise nearly a quarter billion dollars to save Amtrak's long distance service between Chicago and Los Angeles, which earned him the highest national recognition by Amtrak in 2016.
In 2012 Sal was elected Pueblo County Commissioner where he guided Pueblo into becoming The Napa Valley of Cannabis. He also established the Pueblo County marijuna-funded scholarship fund, which provides a college scholarship to every Pueblo high school graduate. Sal also helped establish the CSU-Pueblo Institute of Cannabis Research, which is the first cross disciplinary marijuna research institute in the nation at a degree-awarding university. Prior to serving in public office, Sal was a college instructor and worked as a Congressional staffer and campaign manager for Congressman John Salazar. Sal has a truly unique biography with experience at the Federal, state and local levels.
After leaving office, Sal served as a co-chair for Governor Polis's transition team in Colorado. Sal is also an owner of a professional ultimate frisbee team, the Colorado Summit, beginning play in 2022; and he manufactured trademarked Grateful Dead ultimate discs, which he sold with his kids at Dead and Company concerts. When Sal isn't serving as President of Sal Pace & Associates you will likely find him with his kids enjoying some ultimate frisbee, fishing, live music or engaging in a fun community event somewhere in the mountains.
Sal remains busy as a volunteer, serving as the national board chairman for the Marijuana Policy Project. He also serves on the boards of the Front Range Passenger Rail Commission, the Colorado Independent Venues Association, the US Cannabis Council, the Institute of Cannabis Research and HeadCount's Cannabis Voter Project.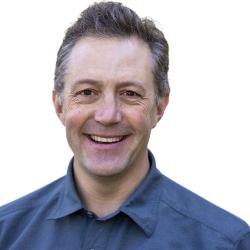 Sal Pace
Chair