As the Director of Social Equity and Inclusion, Tahir advances MPP's mission of achieving social justice for those impacted by cannabis prohibition. With a focus on licensing equity, he develops educational resources for industry stakeholders and heads an accountability task force to support members' equity program goals.
Prior to joining MPP, Tahir was the Diversity, Equity, and Inclusion Manager at the National Cannabis Industry Association. A skilled networker, Tahir also has extensive hands-on industry experience in the retail sector as a medical cannabis patient counselor and has applied for business licenses in both Maryland and New Jersey. Before he pursued his passion for supporting the cannabis community, he worked as a financial advisor and served on the diversity council of Morgan Stanley.
Tahir attended Howard University, where he majored in marketing. He also holds a Marijuana Master Certificate from the Cannabis Training University and a certification in Indoor Horticulture from Oaksterdam University. Outside of work, he produces and hosts the podcast, Cannabis Diversity Report, and enjoys spending time with his two daughters.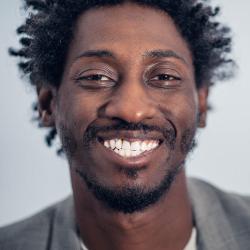 Tahir Johnson
Director of Social Equity & Inclusion