As senior legislative counsel, DeVaughn is the lead attorney in MPP's efforts to legalize, regulate, and tax marijuana in Connecticut, New York, New Jersey, and Pennsylvania. His work also covers marijuana policy reform efforts in a handful of other states.
Prior to his role at MPP, DeVaughn spent nearly a decade gaining experience in law and public policy by serving in legislative roles in the Connecticut State Senate, the Connecticut Department of Public Health, and City of Hartford. Immediately preceding his role with MPP, DeVaughn managed a civil rights focused law practice in Hartford, Connecticut. DeVaughn is particularly proud of his work on behalf of Connecticut inmates in their battle to be tested and treated for Hepatitis C. In 2019, DeVaughn was recognized as one of the "New Leaders in the Law" by the Connecticut Law Tribune.
DeVaughn earned his B.A. from Howard University in Washington, D.C. and his J.D. from the University of Connecticut School of Law. He is admitted to the bar in all state and federal courts in Connecticut. He resides in Hartford and serves as a board member for several non-profit organizations in the Greater Hartford area.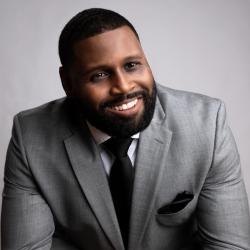 DeVaughn Ward
Senior Legislative Counsel
Beginning Year: 2020