Olivia joined MPP in June 2017. As senior policy analyst, she monitors legislation and advocates for cannabis policy reform in Delaware, the District of Columbia, Indiana, Maryland, Massachusetts, New Mexico, Pennsylvania, Virginia, and West Virginia.
Olivia has led MPP's lobbying efforts in Maryland since 2019 and helps lead the Maryland Cannabis Policy Coalition by providing extensive legislative analysis and developing coalition-branded educational materials used to inform voters and legislators about cannabis reform priorities.
In 2022, Olivia played an instrumental role in urging Maryland state lawmakers to refer Question 4 to the 2022 ballot and pass a companion bill to set up the initial steps for legalization. Additionally, she assisted the Yes on 4 campaign to ensure Question 4's success on the ballot. On Election Day, Maryland voters approved Question 4 by 67.2% — the highest margin of any ballot measure to legalize cannabis — making Maryland the 20th state to legalize cannabis for adults. Olivia's collaborative approach has allowed her to provide the leadership the Maryland cannabis community needed at a time of profound change, establishing herself as a trusted voice for consumers, regulators, and legislators.
In April 2022, Olivia was recognized for her outstanding advocacy in the DMV area and was awarded the Community Changemaker Award by the National Cannabis Festival.
Olivia is passionate about criminal justice reform and racial justice and holds a Master of Arts in Criminology from The George Washington University. She is a proud West Virginia native and currently lives in Washington, D.C. with her orange tabby cat Peach.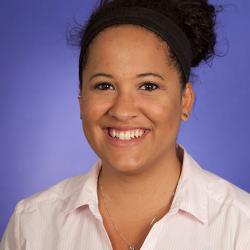 Olivia Naugle
Senior Policy Analyst
Beginning Year: 2017