As MPP's director of state policies, Karen O'Keefe manages MPP's grassroots and direct lobbying efforts in most state legislatures.
In her earlier years at MPP, Karen played a significant role in MPP's successful medical marijuana campaigns in Montana (2004) and Rhode Island (2006). Karen has managed MPP's state legislative department during the campaigns that resulted in Vermont and Illinois becoming the first two states to legislatively legalize marijuana, along with Connecticut's successful legalization campaign; medical marijuana victories in Delaware, Illinois, Maryland, Minnesota, New Hampshire, and Pennsylvania; and successful decriminalization campaigns in Delaware, Illinois, Maryland, New Hampshire, Rhode Island, and Vermont. In 2011, she was appointed by Maryland Gov. Martin O'Malley to serve on the state's medical marijuana work group.
Karen earned her J.D. from Loyola School of Law, New Orleans, where she received the Gillis Long Public Service award and the Crowe Scholar award. She is admitted to the Bar in the District of Columbia and lives in West Hollywood, California.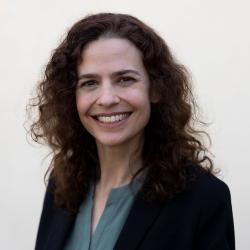 Karen O'Keefe
Director of State Policies
Beginning Year: 2003