Matthew Schweich joined MPP in early 2015 as the director of state campaigns. During the 2016 elections, he played a central role in the ballot initiative campaigns that legalized marijuana in Maine and Massachusetts. He also advised on the 2016 Nevada legalization campaign.
In 2017, Matthew led MPP's advocacy and lobbying campaign in Massachusetts that successfully defended the voter-approved legalization law from delays and excessive amendments proposed by the state legislature. He also oversaw legislative efforts in Maine and Rhode Island.
In 2018, Matthew co-managed the medical marijuana ballot initiative campaign in Utah. He was also the campaign director and treasurer of the Coalition to Regulate Marijuana Like Alcohol, the Michigan campaign committee that worked to pass a ballot initiative to legalize, regulate, and tax marijuana for adults. Both of these initiatives were approved by voters in the November 2018 general election.
In November 2017, Matthew was named MPP's interim executive director. He managed MPP during a transition period while the organization conducted an extensive search for a new long-term leader. During his tenure, the MPP staff continued to make significant progress in reforming failed prohibitionist policies at the state level. MPP led the historic advocacy effort that enacted marijuana legalization in Vermont (the first time any state has adopted legalization through legislation).
After the arrival of new executive director Steve Hawkins in August 2018, Matthew assumed the role of deputy director and focused on the successful 2018 campaigns in Michigan and Utah.
In 2020, Matthew played a central role in the successful ballot initiative campaigns in Montana (adult-use legalization) and South Dakota (legalization of both medical and adult-use marijuana).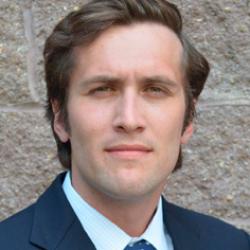 Matthew Schweich
Deputy Director
Beginning Year: 2015