Internship (Unpaid)
Posted 4 weeks ago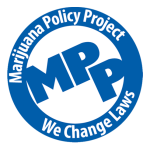 Website Marijuana Policy Project
The Marijuana Policy Project, the nation's largest marijuana policy organization, has a part-time or full-time unpaid internship opening in its Federal Polices Department, effective immediately. The position is based in MPP's national headquarters in the Adams Morgan neighborhood of Washington, D.C.
MPP's internships are usually filled by college students or recent college graduates, as MPP's internships offer an excellent opportunity to gain experience in a fast-paced, well-respected lobbying organization. MPP holds interns to the same high standards we hold all our staff to (and rewards them with substantive work), so applicants should have excellent oral and written communication skills and be meticulous, organized, and detail-oriented.
The Federal Policies intern works in the Federal Policies Department, which is dedicated to reforming marijuana laws on the national level through direct lobbying and inspiring lobbying at the grassroots level by individuals and allied organizations. The Federal Policies intern will:
* Coordinate meetings and communications with activists, elected officials, and potential coalition partners;
* Help plan and carry out various strategies to increase the number of organizations with favorable positions on marijuana policy reform;
* Develop endorsement forms, ground rules, and other publications necessary for coalition formation; and
* Provide administrative support, as needed.
The ideal candidate is meticulous, highly organized, creative, and energetic; importantly, the candidate should have excellent writing and telephone skills. Candidates should also have an interest in learning about both the national public policy-making process and the multidisciplinary nature of marijuana prohibition.
Experience with marijuana policy organizations or government affairs is not required.
To apply for this position, please follow the application guidelines listed on this page. Please note that interviews are being conducted on a rolling basis; we're seeking to fill this position immediately, so interested individuals are encouraged to apply as soon as possible.