Matt Schweich, Executive Director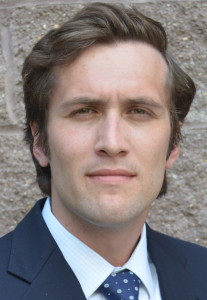 Matthew Schweich was named executive director of the Marijuana Policy Project (MPP) in November 2017. Prior to that, he served as MPP's director of state campaigns.
During the 2016 elections, Matt Schweich was the campaign director for the Yes on 1 campaign in Maine, the Yes on Prop 205 campaign in Arizona, and the Yes on 4 campaign in Massachusetts; he also helped manage the Yes on 2 campaign in Nevada. On November 8, 2016, voters in Maine, Massachusetts, and Nevada approved their respective ballot initiatives to legalize, regulate, and tax marijuana.
In his role as executive director of MPP, Matt is overseeing the organization's 2018 ballot initiative campaign work in Michigan (marijuana legalization) and Utah (medical marijuana).
---
Don Murphy, Director of Federal Policies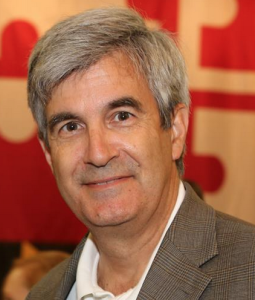 Don Murphy is a former member of the Maryland General Assembly who defeated the House Majority Leader in 1994. He was the original lead sponsor of the Darrell Putman Compassionate Use Act, an affirmative defense bill, which was signed into law in 2003. With a grant from MPP, in 2002, Murphy founded Republicans for Compassionate Access where he organized two political campaigns leading to the defeat of the legislature's top medical marijuana opponents, one a Republican state senator, the other the Democratic House Speaker.
Don has successfully lobbied in over a dozen states, including Vermont, Rhode Island, New York, Connecticut, Michigan, Ohio, Illinois, Wisconsin, Minnesota, New Hampshire, Tennessee, Texas, Arizona, and South Carolina, and on Capitol Hill for patient access. In 2008, he was elected chair of the Maryland Delegation to the Republican National Convention. Prior to joining MPP, Murphy was a partner in a bipartisan Annapolis lobbying firm with an eclectic list of clients. Most recently, he was the legislative liaison for the Anne Arundel County Executive.
---
Karen O'Keefe, Director of State Policies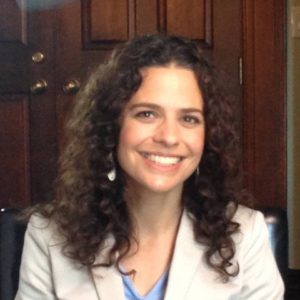 As MPP's director of state policies, Karen O'Keefe manages MPP's grassroots and direct lobbying efforts in most state legislatures. 
In her earlier years at MPP, Karen played a significant role in MPP's successful medical marijuana campaigns in Montana (2004) and Rhode Island (2006). Karen has managed MPP's state legislative department during medical marijuana victories in Delaware, Illinois, Maryland, Minnesota, and New Hampshire; during successful decriminalization campaigns in Delaware, Illinois, Maryland, New Hampshire, Rhode Island, and Vermont; and for the campaign that resulted in Vermont becoming the first state to legislatively legalize marijuana. She is responsible for updating MPP's model legislation, which formed the basis for several laws. In 2011, she was appointed by Maryland Gov. Martin O'Malley to serve on the state's medical marijuana work group.
Karen earned her J.D. from Loyola School of Law, New Orleans, where she received the Gillis Long Public Service award and the Crowe Scholar award. She is admitted to the Bar in the District of Columbia.
---
Matt Simon, New England Political Director and Legislative Analyst, State Policies Department

Matt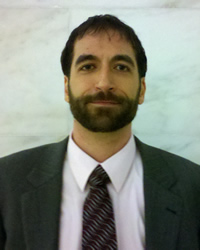 has been working since 2007 to reform marijuana laws in New Hampshire. In 2011, he was hired by the Marijuana Policy Project and his work expanded to Vermont and other states. In 2018, Matt's efforts paid off in Vermont when it became the first state to legalize marijuana through the legislative process.
In New Hampshire, he lobbied and organized in support of medical marijuana legislation that finally passed into law in 2013 (after having been vetoed by the governor in both 2009 and 2012) and decriminalization legislation that passed in 2017. He also served on the drafting committee for the 2016 ballot initiative that legalized marijuana in Massachusetts.
Matt is currently advocating in support of reforms in New Hampshire, Vermont, West Virginia, and Kentucky. A former college English instructor, he lives in Manchester, New Hampshire and holds a Master's degree in English from West Virginia University.
---
Chris Lindsey, Senior Legislative Counsel, State Policies Department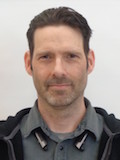 Chris joined MPP in April 2013 and currently serves as senior legislative counsel. He works with lawmakers, lobbyists, supporters, and members of the activist community in around a dozen states on behalf of MPP. Chris writes and evaluates legislation, lobbies in support of improved marijuana laws, and works with regulatory agencies at the state level in support of sensible regulatory systems.
Chris became a medical marijuana patient in 2006 and became an active member of the medical marijuana community in Montana starting in 2008. As a medical marijuana attorney, Chris represented patients and businesses across the state, including before the Montana Supreme Court. He has also seen the harsh side of federal prohibition policies. In 2011, he was charged as a co-conspirator for violating federal law due to his participation in a 2009 medical marijuana business, following a series of highly publicized raids. Chris currently lives in Missoula, Montana with his father and son.
---
Kate M. Bell, Legislative Counsel, State Policies Department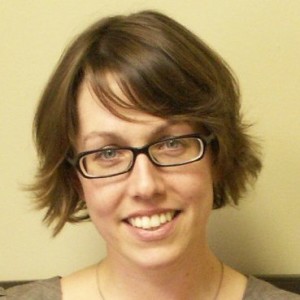 Ms. Bell joined the staff of MPP in December 2015 and is working toward reform in D.C., Florida, Idaho, Kansas, Maryland, New Jersey, New York, South Dakota, Tennessee, and Wyoming. Prior to joining MPP, she worked as a criminal defense attorney based in Baltimore, Maryland, where she witnessed first-hand how the racially disparate enforcement of prohibition warps the relationships between police and the communities they serve. In her practice, she regularly represented medical marijuana patients under the affirmative defense law, while also advocating for a broader law that would protect patients from prosecution.
Ms. Bell graduated magna cum laude from the University of North Carolina at Chapel Hill School of Law. She has traveled extensively and is now a proud resident of the (future) 51st state.
---
For a full staff listing, click here.