The Vermont House did not have enough votes to pass any version of the legalization bill on Tuesday, but we are grateful to the many legislators who spoke in favor of ending marijuana prohibition and to the Senate and the governor for their leadership. An amendment that would have at least expanded Vermont's decriminalization policy to include two plants narrowly failed in a 70-77 vote.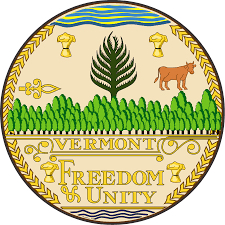 On the bright side, the House agreed on an amendment to create a study commission. Unlike previous studies, this commission would be tasked with making concrete recommendations for how Vermont should regulate marijuana. It would be required to do so by December, in time for new legislation to be introduced and considered in January 2017 when the next session begins.
In other positive news, the House overwhelmingly voted to make several improvements to the medical marijuana law. These include the addition of chronic pain as a qualifying condition (currently "severe pain," a much higher standard), as well as glaucoma. The House also voted to reduce the required doctor-patient relationship period from six months to three months and made a few other improvements. Both the study commission and the medical marijuana amendments will require final approval by the Senate, which is expected this week.
Thank you to all who have contacted legislators. Election season is just around the corner, and we will be publishing a detailed voter guide so Vermonters can make informed choices at the polls.